Go hiking straight from the hotel
Over 1000 km of well-marked hiking trails
There is something for everyone in our region, whether you are looking for a relaxing walk, an easy mountain hike, a challenging mountain tour, or climbing routes through a raging gorge.
Several cosy huts on the mountain pastures, known as an "Alm", invite you for a tasty lunch with an original local Gailtal cheese and homemade bacon.
Next to the many dairies and mountain huts, the often striking and impressive peaks of the Carnic Alps reach up into the sky. You can go on a proper tour of the mountains with breathtaking views or go on a more relaxing hike on one of the smaller peaks. Shorter and longer hikes starting from the hotel are regularly offered.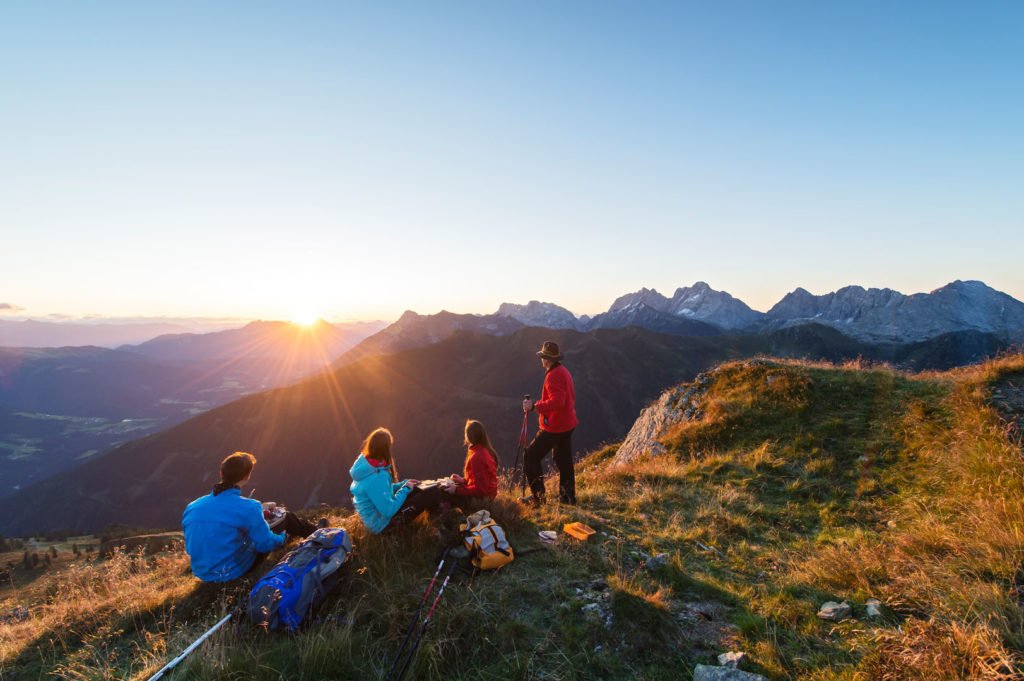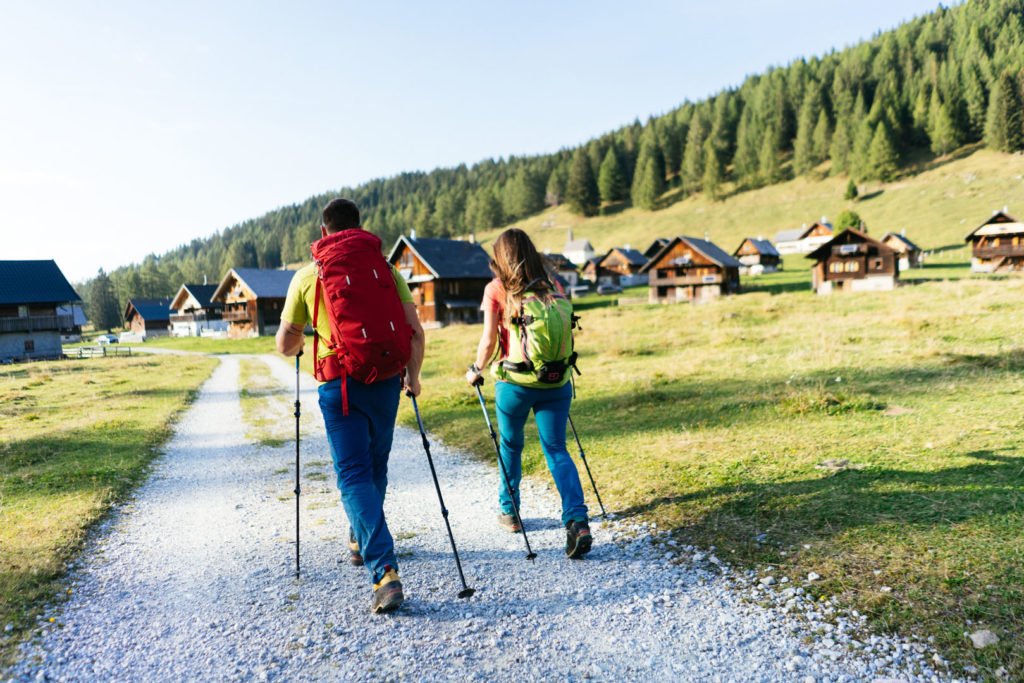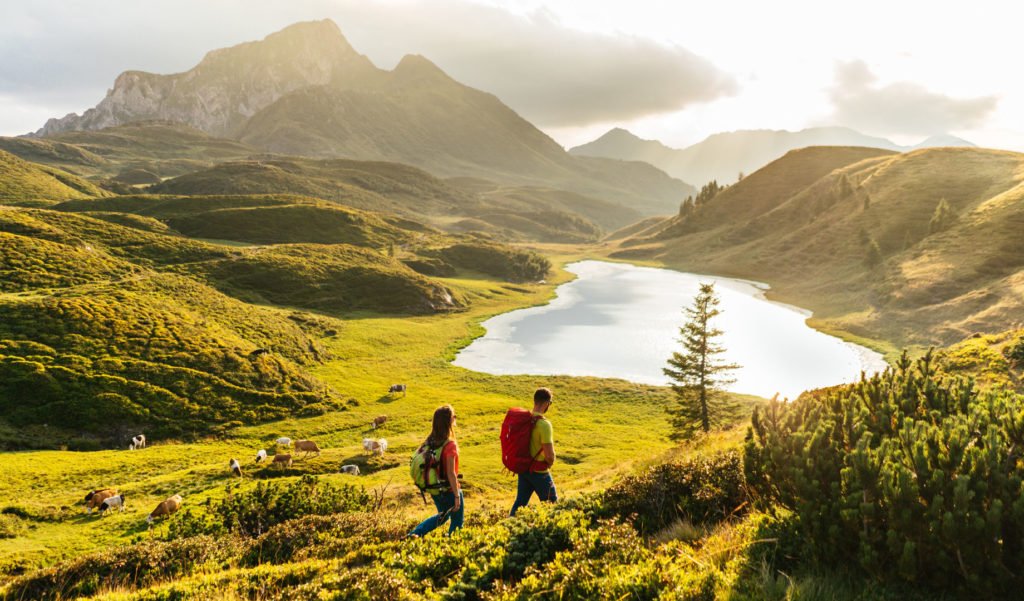 Probably the best-known mountain in our region is the Gartnerkofel. It lies directly on the Nassfeld and is a real mountain for families that can also be climbed by children. A further special feature on the Gartnerkofel is the "Wulfenia" flower, which is a symbol of our region. It is one of the rarest flowers in the world and only grows here. Botanic enthusiasts from all over the world come to us to admire the unique variety of species and the magnificent colourful display of flowers on the many mountain pastures and meadows.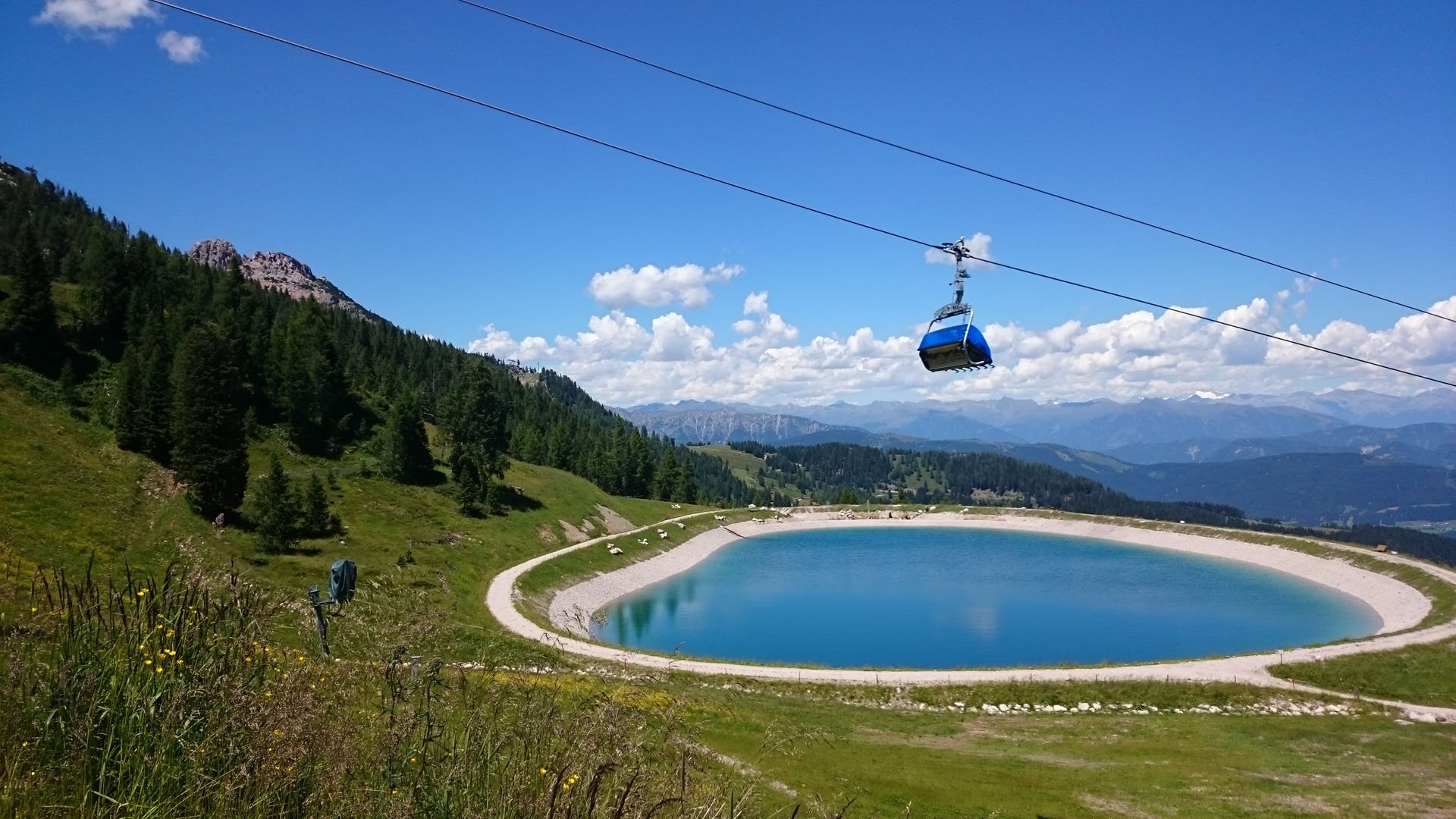 Top-hiking
Discover a variety of hiking tours for beginners, families or climbing professionals.

Here is something for every climber's heart.